Latest Content
We are hiring!
Job title: Junior Analyst – investment strategy
This is an excellent opportunity to join our growing investment team at the beginning. We are looking for someone experienced with research and analysis in asset allocation. You are able to analyse macro and market trends, all while keeping up with market developments and assisting in writing newsletters and research publications.
Fathom's China Momentum Indicator (CMI) slipped 0.2 percentage points to 2.8% in September, increasing the gulf between official numbers and ours.
Log in to read the full research note.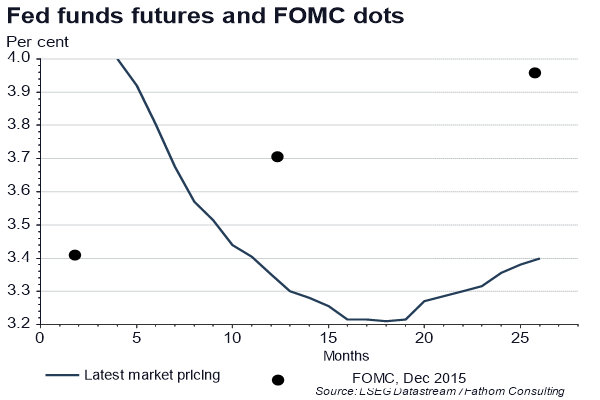 It would, in our view, take a severe upset either in the macro-economic data, or in financial markets, to prevent the FOMC from pulling the trigger next month. Investors are less confident than us that the FOMC is ready to tighten. Nevertheless, at a whisker under 70%, the implied probability of a tightening at the December meeting is the highest it has been all year.
Click here to read full article.
Multimedia